Comentarios (80)
The best thing about Christmas is the festive spirit and the decoration in every corner. At this time of year, people tend to spend more money, and all restaurants should take advantage of this. Here are some useful Christmas restaurant marketing ideas to help you with promotions during the holiday season.
Create a Christmas menu
The choice of the menu always depends on the type of restaurant, so keep your concept but add a festive touch. In your choice is to serve it throughout the month of December or only on holidays. These menu changes must be planned and managed in advance, to schedule the necessary food management.
Schedule working hours
At Christmas today more and more people choose to dine out. Restaurants that are open on New Year's Day and Christmas make 40-50% more profit than on a normal day. Also, search options like "restaurants open on Christmas day near me", "Which restaurants are open on Christmas day" and "Christmas menus" have been gaining popularity lately.
Decorate your restaurant
To create the right atmosphere, a special menu is not enough. Add more Christmas color and decorations to your restaurant. You could stick with the classic red-green-white concept or you could try something further. Decorate with lights, wreaths, holly, mistletoe, and the Christmas tree.
Take care of the table setting by using centerpieces like scented candles, rustic pinecones, jeweled berries, and evergreen branches. And the last thing is Christmas music. Who can resist Frank Sinatra?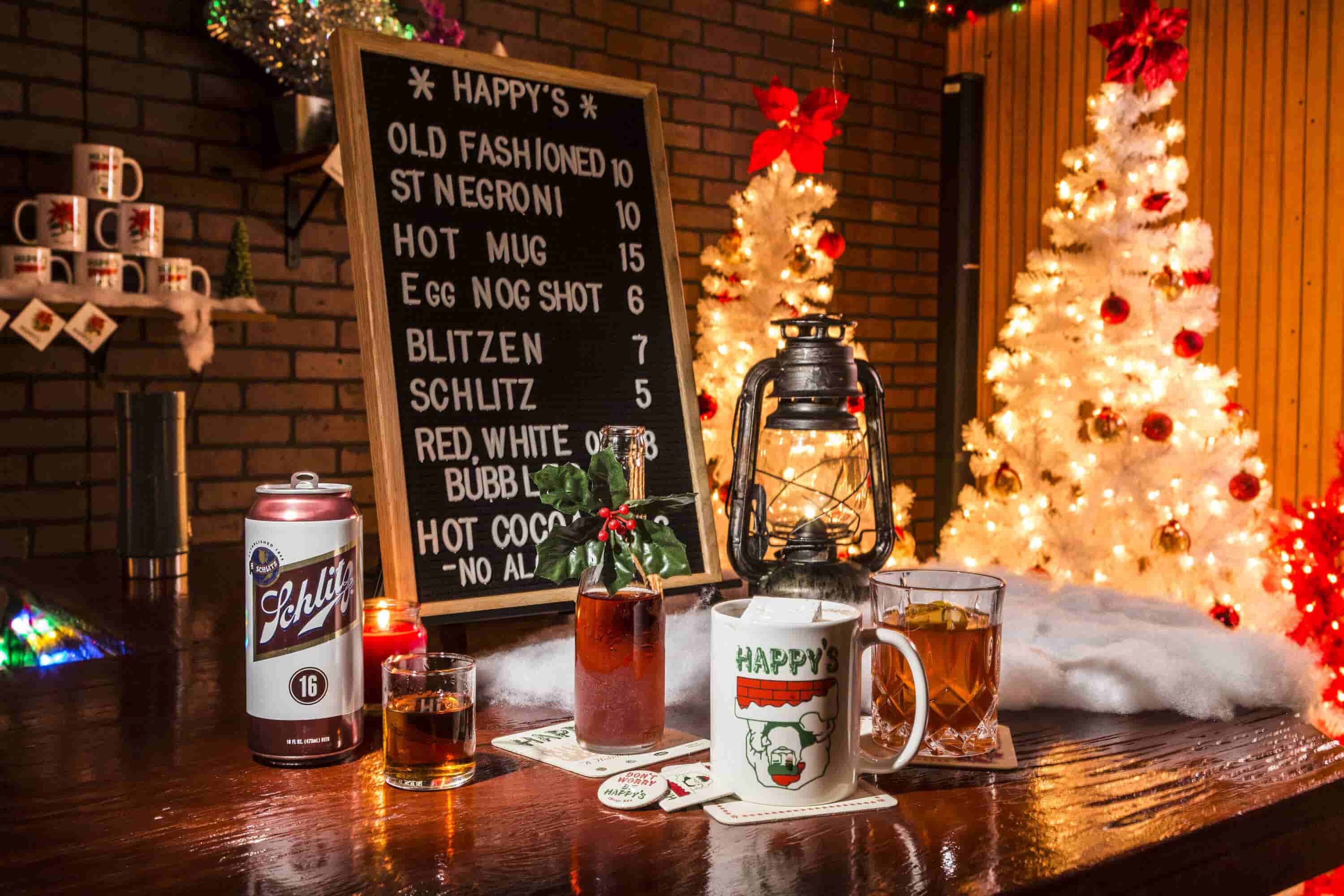 Hire extra staff
These dates tend to attract a large crowd to restaurants. So it is usually advisable to hire additional staff to avoid a complete madness in your kitchen, ensuring that service levels are not reduced and customers receive their meals on time. The number of temporary extra staff depends on the size of your establishment.
Also, add a festive uniform for your team. This should also be thought out in advance, because at this time of year accessories and costumes are in special demand.
Offer special offers
Some cool ideas: offer a festive dinner to go on Christmas Eve at a special price; do a "3 for 2" thing, or add a gingerbread set… What a great opportunity for an advent calendar with a different offer each day to warm up the anticipation a bit. Create coupons to redeem for a free dinner or gift cards for customers to use as gifts for family and friends.
Or make a connection to the song The 12 Days of Christmas and create themed "today's specials" each day. Here are some ideas, you can do for Christmas promotions: Catering service for Christmas day, 5% -10% additional discount for your loyal customers, Gift cards, Christmas carol Wednesday, Holiday meal calendar, 30 % discount on a second meal on Christmas Eve, Special Coupons, Happy Hours, etc.
Manage reservations for the Christmas period
Get the word out about your Christmas restaurant menu ideas and invite people to organize your reservation. Make the most of your restaurant's Christmas menu or boost your Christmas Eve dinner promotion by making reservations in advance.
Be sure to limit the volume of reservations so that you can accommodate walk-ins. You don't want to turn people away on Christmas or Christmas Eve.
Promotion
All your efforts will be in vain if people don't know about you. Social media is the best way to promote. Create a calendar and schedule all your events and special offers so your customers don't miss a thing. Also, you can promote special Christmas menu dishes and post photos of them on your restaurant Instagram or Facebook in advance to spark interest.
Try to publish content in advance, preferably a few weeks before the event, so that potential customers are informed much in advance.
You can post a photo of your restaurant's various Christmas decorations and ask people to comment on their favorite color combinations or decoration pieces.
Here are some Christmas promotion ideas:
Daily gifts for loyalty club members, like a free after-dinner drink.

Invite your younger generation to make a promo video and post it on their social media in exchange for a free dessert.

Offering an exceptional meal at a fixed price can lead to more reservations and walk-ins.

Use a gift card giveaway for certain customer groups.

Team up with a local charity and run a 3-week or month-long promotional benefit accepting donations and possibly using your location for promotional events.

Display a Christmas candy menu with items like nougat, Russian Christmas, polvorones, English eggnog, and gingerbread cookies. Offer them as a low cost add-on.

Organize a Christmas challenge and have your customers post your dishes under a common hashtag and the one that is most creative and attractive can win a prize.
Publicado por
Teresa Deza
2020-12-28
Trends