Comentarios (299)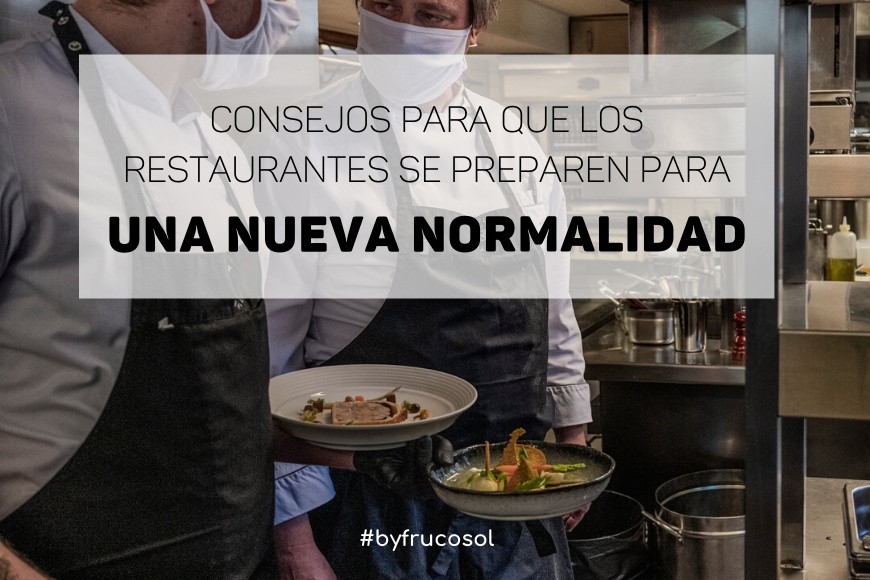 The emerging consensus for dealing with the coronavirus is the need for a transition back to "normalcy". That transition should see a gradual reopening of restaurants. Restaurateurs are being creative about managing their return in the medium and long term with a cautious turnaround.
Area dedicated to delivery
The pandemic has encouraged many restaurants that had not considered take-out to start offering it. Ordering systems with third-party delivery applications have made this an increasingly realistic prospect.
These take-out operations will be useful for some restaurants in the long term. For example, if you are a bar, you can serve coffee and cakes during the day to keep different revenue streams open without having to use the resources of an entire restaurant.
A dedicated preparation area for prepared foods and standby delivery drivers facilitates an efficient operation and is worth considering for restaurants that did not offer take-out. Having a special take-out area is a long term thought and a really smart idea.
Social Distance in the Dining Hall
It will be important to balance the table turns necessary to regain profits while recognizing the persistent desires for physical distance. The way restaurants are distributed, in terms of flow and concentration of seating, will be key sensitivities to address.
Table spacing will likely be demanded until the virus is mitigated. The appearance of the floor plan will be very important because people will want to be more spread out.
The concentrated nature of the communal table may be unpleasant for cautious diners, for whom physical barriers rather than spacing are suggested. The family table, physical barriers will be placed along the table and we will make sure that people on both sides are protected.
Phantom kitchens and virtual restaurants
Even before the pandemic, digital orders and deliveries had grown 300 percent faster than meals since 2014. In trying to optimize this trend, ghost kitchens and virtual restaurants have emerged as unique 21st century innovations that have the opportunity to establish themselves as part of the industry.
Ghost kitchens are physical facilities that "virtual brands" rent out to produce their products, while virtual restaurants are similar but do not rent out to third parties. They have their own, often well-established, locations and use their kitchens to produce exclusive menus for delivery.
Connecting with the Home Chef
One of the most creative responses to the closings has been for several chefs to get involved with their customers through online cooking demonstrations in combination with food kits delivered to their homes. The Celler de Can Roca and BBVA are launching a monthly subscription of boxes with a selection of seasonal products from their producers, made by the Roca brothers, accompanied by their recipes and information on ingredients and suppliers.
Simplified aesthetics and privacy
The human need for social interaction will bring people back into the public realm, but they will return in search of safe and comfortable environments. It is likely that a moderate and simple aesthetic will make them feel cleaner and safer. Restaurants, too, may see a benefit in providing some sort of semi-private and more homey dining.
Dining room partitions can be used to create more private dining experiences. Sliding doors could change the size of the room to create semi-private dining rooms.
Materials
Copper's resistance to the spread of bacteria has long been promoted. Increased use of copper in restaurants can make diners feel safer.
Microban antimicrobial materials and coatings, typical for surfaces in healthcare environments, may also become more common in restaurants.