Comentarios (0)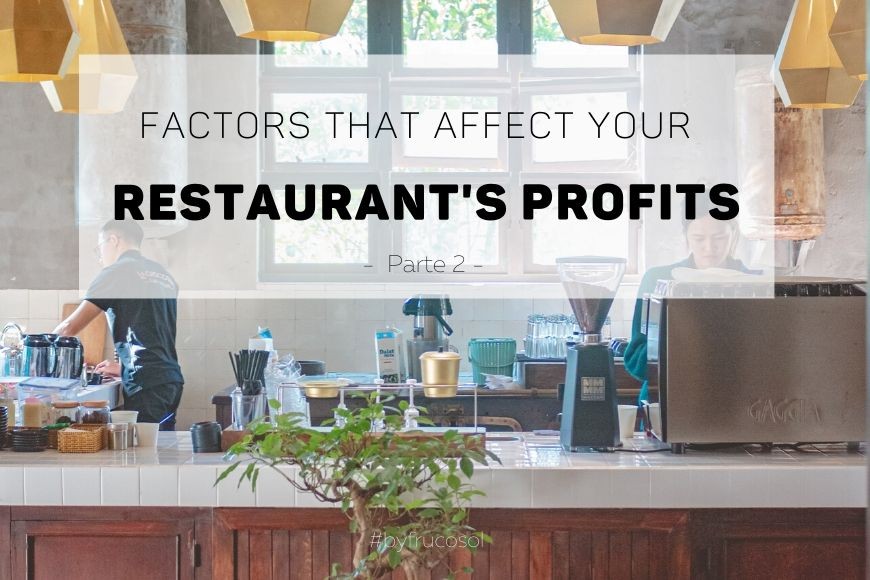 Your benefit is the money that is left after deducting your operating expenses from your gross income. To increase your earnings, it is important to manage your expenses; It is vital that you know what comes in and sale with limitations.
In this post we continue with factors that affect the profits of your restaurant.
-Client retention
Did you know that it is cheaper to retain a customer who acquires a new one?
However, many restaurant owners invest their marketing euros in acquisitions instead of withholding.
Make your customers feel valued and, in turn, they will give you loyalty. As an added benefit, these loyal customers will tell others about their establishment and, in addition, they may have obtained a new one.
An excellent way to increase your retention rate is to establish a loyalty rewards program.
Reward customers for their loyalty and increase their profits.
- Outdated website
Potential customers look for you on the internet. If your website is not up to date and is not mobile, you will lose business.
Make sure your phone number, location and menu are at the front and center of your website so you don't lose potential customers and profits.
-Increase of supplier prices
Have you searched for suppliers? Make sure that when using only one supplier, you do not experience a price increase.
Check prices and always ask suppliers if they will keep prices.
-Accounting problems
How is your accounting? Do you have a good system to record expenses, supplier invoices, payroll and others?
Accounting problems can affect your final balance if you do not have someone to check the bills for errors such as double collection and charging for food that you do not really lose.
Hire someone to manage your accounting and manage your money in and out.
-High waiting times
The time that your customers have to wait for a table or service in your restaurant affects your earnings.
While that may seem contrary to intuition because a busy restaurant is profitable, it is worth seeing why it has high wait times. Here are some things to keep in mind:
Customers wait too long from the moment they are required to sit until the server takes their order. This is a downtime when no profits are made.

Your kitchen is slow and people wait for your food. This causes a bottleneck and its tables do not rotate so fast.

You do not have enough staff available to serve your customers. This not only stops the rotation of the table, but creates angry customers who may not return.

High waiting times are caused by poor customer service in general.
Take a look at what is causing your high wait times. Refine all processes that do not work well.