Comentarios (37)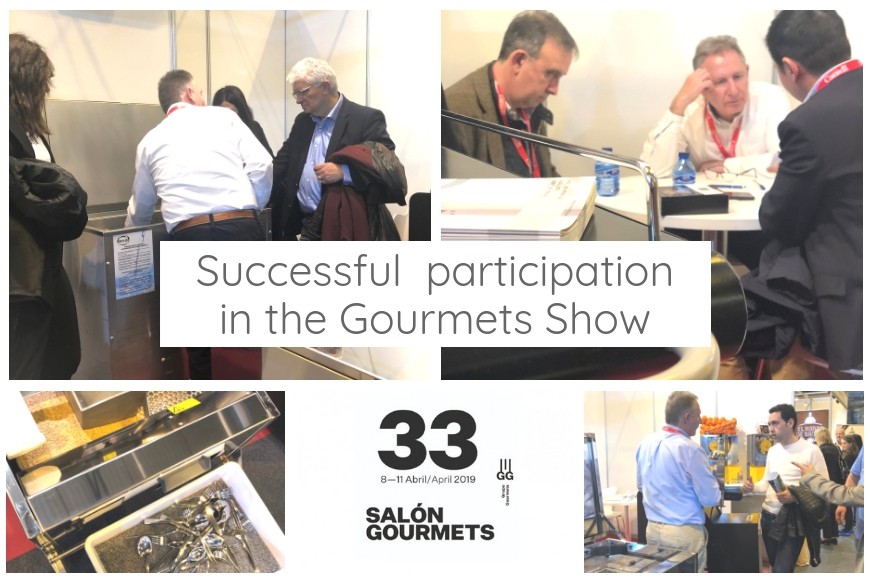 From 8 to 11 April, the Gourmet Show 2019, the International Fair of Food and Beverage Quality, leader of the high-end product and one of the most prestigious in the world in its genre, was held at the IFEMA in Madrid. Frucosol participated one more year as an exhibitor in this edition, forming part of the total of 2,023 exhibitors.
Frucosol was located in Hall 8, booth 8D10.
The team formed by Florentino Deza and Teresa Deza have valued this participation in the fair as a success of public participation. Both said: "This edition has had a large influx of public propitiating a large number of new contacts within the Horeca sector and fostering the generation of business during these days."
They have shared four days with 107,050 professional visitors who came to see the 57,000 products that were exposed. Many of those visitors have gone through the Frucosol stand and see all our equipment on site.
The Gourmets show is the best showcase of trends in various branches of the sector: from catering and catering to agri-food distribution, the catering business or specialized trade.
Gourmets is not only a showcase for new products, but also trends in their management, management and gastronomic uses.
The fair has numerous contests and championships, such as the Ham Cutters Contest, Panizo Orujos National Cocktail Competition, Oyster Opener Spain Championship ... besides talks, tastings, round tables and a thousand and one other activities.
To finish another of the great annual attractions of the fair is the Wine Tunnel, an initiative that has the sponsorship of the Ministry of Agriculture, Fisheries and Food.